PLC products can be preferred in industrial field and wherever necessary. In this article, information about compact PLC will be given.
Compact PLCs, as the name suggests, are products that provide fewer inputs and outputs. It is ideal for places where a maximum of 250-300 I/O signals does not exceed. Input feed on the PLC, basic communication ports, some number of inputs and outputs according to the purchased product are all on the PLC unit. Here, the purpose is preferred in places where there are not many I/O signals that need to be received from the field. It represents 12 digital inputs and 8 digital outputs in a 12/8 PLC. Built-in Power supply are industrial products that combine CPU and limited I/O quantities on a single device. Since the PLC unit is a compact structure, when additional I/O or a special module is needed, the desired features are added to the PLC with a maximum of 4 expansion modules next to the PLC.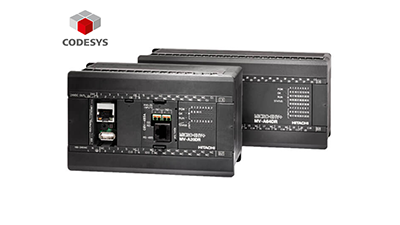 For example, Hitachi EHV+ series MV-D64DR shows that the device is powered by 24 V DC and has 40 digital inputs and 24 digital outputs. Besides the compact PLC, I/O can be increased with additional expansion modules. The only disadvantage of this type of products is that when a malfunction occurs in a PLC that uses all of the I/Os, the PLC must be replaced completely.
Advantages:
It is low cost.
It occupies less space on the board.
It gains importance in controlling small processes and transferring data to SCADA.
With Ethernet or RS232 standard communication ports, information from other PLC or field control equipment can be collected in one place.
We can assist you in all kinds of system automation PLC configuration needs, technical support and proposal studies. When you need us, you can reach us on our website www.cedetas.com.tr.
3,200 total views, 47 views today