Permanent Magnet motors are higher efficiency motors than other motors. PM drivers are needed to give way to them and to adjust the speed. With the frequency converter of the SJ-P1 series, permanent magnet (PM) or induction motor (IM) motors can be started.
Hitachi manufactures a wide range of high performance frequency converters for many industrial applications. The modular design of frequency converters provides application-oriented solutions that can operate under severe conditions. The new SJ-P1 series Premium inverters are the cutting edge of technology. Extremely flexible, suitable for many of your process solutions. The SJ-P1 is a product designed to work continuously and efficiently.
The SJ-P1 Frequency Converters models developed by the company, which leads the semiconductor technologies in particular, reduce the downtime and maintenance times of the enterprises and provide positive gains to the users thanks to its robust structure and very long lifetime.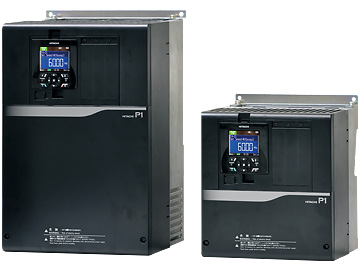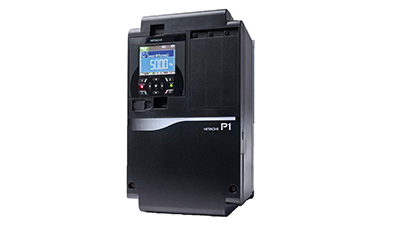 Frequency converter with advanced vector control technology provides smooth starting of heavy load with 200% high starting torque at low speed (0.3 Hz). It offers solutions in applications requiring lifting and high constant torque. (Ex: Crane, Lifting applications, etc.) Preventing overcurrent and overvoltage prevents frequency converters from making mistakes while accelerating and decelerating. Long-life DC Bus capacitors and cooling fan are frequency converters designed for heavy-duty conditions focused on heavy-duty operation.
It has IEC/EN/UL61800-5-2 SIL 3, EN 61508, Functional safety STO, IEC/EN62061 SIL3 STO standards where safety and safe operation are important factors. Safe Stand1(SS1), Secure limited Speed ​​(SLS) is available with special expansion cards.
High starting torque at low speed can be achieved with smooth running under heavy loads. Better productivity can be achieved by smooth operation of the crane and conveyor. This means that the time it takes for the payload to miss or exceed the target is reduced.
With a single SJ-P1 frequency converter, induction motor (IM) or permanent magnet (PM) motors can be started.
In the SJ-P1 series frequency converter, the heat sinks containing the heat source can be slid out of the panel if desired. This situation is particularly This means that there are no additional costs to dissipate the heat inside the cabinet. It has "Multi-rating" feature for multiple usage areas for space and cost savings. Triple-rating (VLD, LD, ND) is available for the IM engine in various applications. Also, for PM engine Double speed can be selected. Thanks to this feature, it saves space and additional costs. will be saved.
SJ-P1 series frequency converters are suitable for easy integration into various networks using optional communication modules (Ethernet, EtherCAT, Profibus-DP, ProfiNET). In addition, for flexible use, it provides the opportunity to install 3 different modules at the same time. These expansion module inputs are easily accessible on the front of the device. Thus, it offers different communication possibilities and Input/Output options.
SJ-P1 is flexible and user friendly. Connections are easily completed thanks to the screwless terminal block. With standard RS485 modbus communication, a connection is established so that frequency converters can communicate with each other quickly.
Power circuit electrolytic capacities on the frequency converter and the cooling fan are long-lasting. The components used are EU RoHS compliant.
With the "ProDrive Next" computer software, installation and parameter settings can be made easily. TFT LCD operator display comes as standard on SJ-P1 for intuitive and easy use. More than one parameter at the same time can be easily seen on the color screen. Trip past events can be seen in different color.
You can find detailed information and documents about the Hitachi frequency converter family and other products on the www.cedetas.com.tr website.
100 total views, 2 views today