Establishment of Automation System in the Biological Treatment Plant of Antalya/Belek Çolaklı town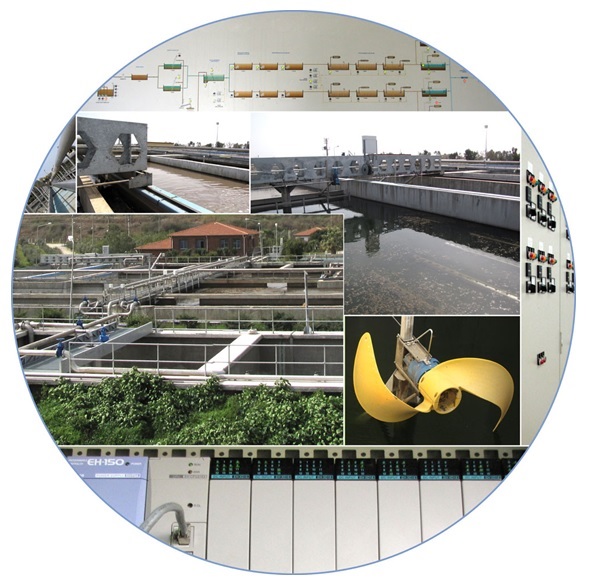 This facility consists of units that work according to the principle of long-ventilated activated sludge and biologically decompose aerobic microorganisms and organic substances that cause pollution in the water.
Wastewater is separated from solid waste by passing through the grid system. It is taken into the Ventilated Sand Holder Pool and is purified from sand and oil.
Purified Waste Water is taken to Biological Phosphorus Removal and Denitrification pools. There are mixers in these pools to accelerate the reaction of microorganisms. It then enters the aeration pools. Here, the Oxygen Level of the pool is kept within the desired range with 110 and 75 KW Blowers.
The separated wastewater is taken to the Settlement Pools, which is the last pool in the system, and the biomass is precipitated. The precipitated biomass is recycled by using a sludge return pump to ensure sufficient microorganism concentration. As the last process, it is filtered with UV rays and given to deep discharge.
348 total views, 4 views today