Aegean Civilizations Museum, which will bring a new breath to the Turkish tourism world, electrotechnical project engineering and lighting design Cedetaş Mühendislik ve Teknoloji A.Ş. made by Cedetaş Engineering and Technology's expertise in the restoration projects of the Istanbul Archaeological Museum, Dolmabahçe, Beylerbeyi and Çırağan Palaces in the past has been the reason for preference.
The Aegean Civilizations Museum, which will be established on the land of the Alsancak Tekel Factory, which was established by the French Regime in 1884-1886 and continued production until 2004, has an area of ​​23,500 m².
With the Archeology and Ethnography Museum it houses, thousands of valuable historical artifacts that have remained in warehouses will be exhibited and protected. In addition, it is aimed that local and foreign tourists can visit comfortably as a campus that lives 24 hours with exhibition, theatre, conference hall, interactive museum, library, museum shop and eating and drinking places.
In the first project delivered in 2021;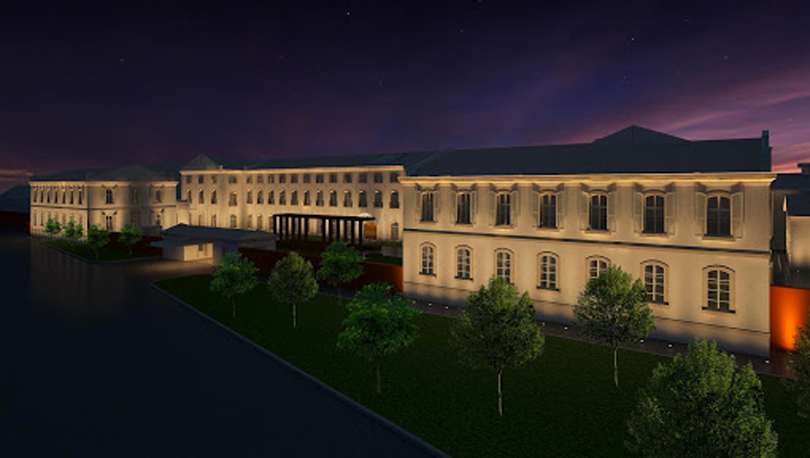 Safety of Life and Property: In order to ensure the safety of visitors and historical monuments, calculations were made carefully, current regulations and standards were applied to the designs by harmonizing them with historical buildings. Past restoration experiences have guided the design. A special grounding solution has been developed for buildings without grounding.
Energy Continuity: In case of emergency, continuous energy is guaranteed so that activities in the museum area are not affected.
Energy Saving: By means of remote communication automation systems and software, effective use of energy is measured and controlled and commanded.
Lighting Sensitivity and Flexibility: In the museum display areas and warehouses, luminaires that will not damage historical artifacts with their light intensity and color, dim when necessary, and show details when necessary, were chosen. Lighting and automation infrastructure was designed to meet the changing needs of the exhibitions. Cable laying solutions were designed that would not overshadow the magnificence of historical monuments. Cedetaş Engineering and Technology Inc. We hope that the Aegean Civilizations Museum will be in service for many years in order to bring historical artifacts back to life and to bring joy to future generations with the solutions we have specially developed.
Project Info:
Architect                                            : Sinan Tuncer / Lift Studio
Electrotechnical Project                    : Cedetaş Engineering and Technology
Exhibition and Arrangement Team   : Teati Architecture
Mechanical Project                            : Tanrıöver Engineering
Electrotechnical Application Project Scope: Grounding and Lightning Protection, Power, Lighting, Communication, Fire Detection and Alarm, Emergency Announcement and Sound, Security Systems Installation Design
248 total views, 2 views today