Çolaklı Municipality / Çolaklı Waste Water Treatment Plant– City of Antalya
 Çolaklı is located on the Mediterranean coast near the city of Antalya.  The town is known for its prestigious holiday resorts. Its beach has prestigious "Blue Flag" award underlining its natural beauty and cleanliness.  The wastewater treatment plant protects the environment while removing contaminants from wastewater and household sewage.

The plant is scalable to meet the demand of future developments in the region.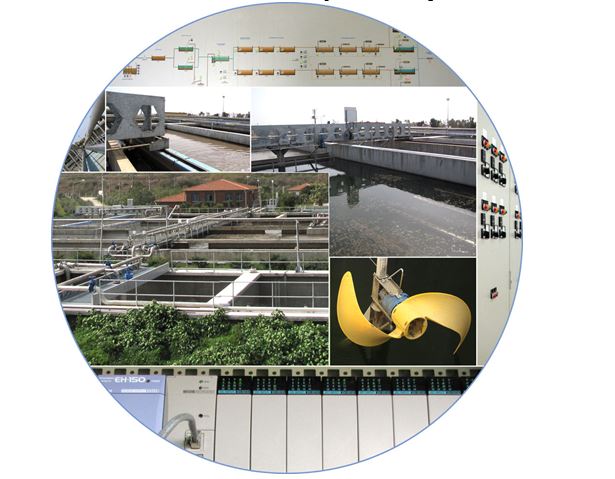 The treatment plant is based on long aeration, activated sludge and aerobic micro-organisms to remove the organic materials.

The sewage is strained through automated screens to remove all large objects. Following which fat, oil, grease and sand are removed in aerated tanks. Next stage tanks are for phosphor removal and de-nitrification.  The tanks are equipped with mixers to speed the reaction of micro-organisms.  Oxygen level is controlled with 75kW and 110kW blowers in the aeration tanks.  Final sedimentation tanks are used for removal of bio-mass in the water. The claimed bio-mass is circulated back with sludge pumps.  At final stage the water is screened by UV lights and discharged.

The plant is automated using Hitachi PLC equipment; SCADA software is used for supervisory control and data acquisition. The mimic panel is back up for SCADA Computer for monitoring the running condition of the plant.  The system is remotely controlled for technical support.